About Us
Founded in 2005, Gravit-e Technologies is a Vancouver-based custom software and web application development firm with team members located across Canada. Our business is built on lasting relationships — always ensuring we're the right fit for a project before we sign on, and working side-by-side with our clients every step of the way.
Our Approach to Software Development
At its heart, software development is about delivering solutions. For every project we take on, we prioritize getting to know our clients and listening to their unique needs, then working together to map out a successful game plan. If a project needs a little extra time, we'll do that — and do it properly. When less is more, we'll keep things simple. It's all about that personal connection, finding solutions even when clients have previously struggled to find the right answer.
In the tech world, a minute can feel like a year. For every project, we ask ourselves how to best leverage state-of-the-art options in our rapidly evolving sector, while delivering a solution that can be supported and maintained for years to come.
This isn't an academic question. Our clients run their businesses through the applications that we build for them. It's crucial to ensure those applications are stable, secure and built to last over the long term. Our clients also know that once their application is built, they won't have to go it alone. Whether businesses are big or small and whether they need ongoing daily support or a few hours of assistance every couple of years, we're always ready and willing to assist.
Gravit-e Technologies is a small, highly experienced team of senior developers. We strongly believe in focusing exclusively on what we do best: building custom software.
At the moment, we're not looking to fill any specific job openings. But we're always on the lookout for talented developers. If you're interested in working with us, send over your résumé with a cover letter that tells us a bit about why you think you'd be a good fit. Our employees receive competitive salaries, comprehensive benefits and a flexible work environment that includes remote work options.
Contact Us
Gravit-e was started based on a simple premise: to use software and the web to help companies improve the way they work and enable them to do things that weren't previously possible.
Our team was tiny during those first couple of years, but we quickly started delivering successful solutions. We developed one of Canada's first online music marketplaces, years before the first iPhone rolled off the assembly line. We built software to support researchers who were working to popularize solar power. And we helped more than a dozen other companies make their workflows more efficient through automation and other internal system solutions. 
As we've grown over the last 15 years, we haven't wavered from our original mission. Rather than trying to be the biggest, we've focused on being the best —  hiring bright people with great listening skills who can think outside the box, and building lasting relationships as we partner with businesses of all sizes to help optimize their potential. 
It's gratifying work. We're as excited as ever to see what problem we can solve next or what germ of an idea we can help bring to life.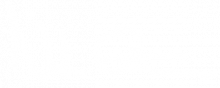 Nick Oostveen – President and Founder
Have a project in mind? Tell us about it and we'll be in touch shortly!